National Afforestation Programme to be implemented by SFDA (Sharing Basis)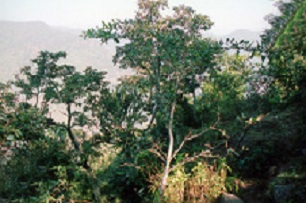 Under National Afforestation Programme (NAP), Forest Development Agencies have been constituted in every district. They have been duly registered under Societies Registration Act 1860. Under this scheme, afforestation and other allied activities are undertaken mainly in forest areas through the Joint Forest Management mechanism. As per the revised operational guidelines of NAP, a State Level Forest Development Agency (SFDA) has already been constituted in Haryana State. The SFDA has also been duly registered under Societies Registration Act 1860. The SFDA functions as a federation for the various district level Forest Development Agencies. The funds received from the Government of India under the National Afforestation Programme are being routed to FDAs through SFDA.
Beneficiary:
Afforestation on degraded forest lands.
Benefits:
The activities under the scheme have been designed to raise Afforestation on Govt. Forest lands, Panchayat lands and Institutional lands. Active involvement of Village Forest Committees will be ensured in protection of forests through Joint Forest Management.